Who we are
Jeannet Associates is a Geneva-based HR consulting firm, established in 2000, and founded on the belief that talents are the key to your success, whether you are a business or an individual. Talents, as growth drivers, collective or individual, are at the heart of our commitment and our activities revolve around the acquisition, the activation and the transition of talents. And this is done through a marketing lens which helps assess, align and activate your competitive edge, your unique promise of value to convert your target audience.
The companies we've had the pleasure of working with include: The Boston Consulting Group, EPFL, Nestle, Saatchi & Saatchi, McCann Ericsson, Audemars Piguet, Naville, Favarger, Suisse Assurances, Givaudan, Wander, Cibavision, EPG, Sultex.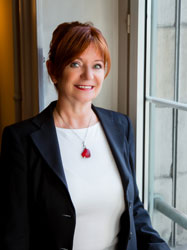 Pascale Jeannet
My passion and my value proposition are defined as follows: "I identify gems and I help gems shine." For over 15 years I have partnered with organizations, at both international and local levels, in identifying and recruiting talents. I have also coached managers in their talent development either within the company or outside of it.
Prior to that I had the privilege of managing and marketing renowned brands internationally. I held managerial and marketing responsibilities within large international groups such as Johnson & Johnson, Chantelle and Bongrain, in France and in Germany. I've managed large teams and multidisciplinary project groups.
My work to-date integrates these various disciplines and knowledge (business, marketing, branding, recruitment and talent development). When assignments require multiple stakeholders, I partner with appropriate experts and experienced professionals who share the same philosophy.
I hold a Master's degree in Business Administration with a double major in Marketing and in HR. I am a Certified Professional Coach, specializing in business coaching. I am also certified to use the TLC 360 assessment tool (The Leadership Development Circle ). My strengths as shown in the StrengthsFinder test are "individualization, activator, significance, focus, strategic". They describe precisely my way of working – especially when it comes to professional development. I interact with enthusiasm, empathy, commitment and creativity.
---
In the media